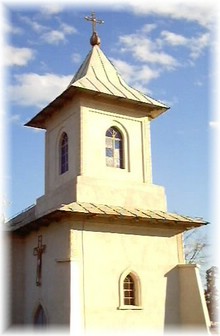 Biserica "Sf. Neculai"

Rezolutie recomandata
1024x768


When to Go in Romania

May and June are the best months to visit, followed by September and early October. At these times, you can visit the medieval painted monasteries in southern Bucovina, and enjoy them minus the tourist hordes. Spring and autumn are also the best times for birdwatching in the Danube Delta.
Romania has harsh winters, when tourism is centred on the ski resorts like Poiana Brasov and Sinaia. Snow lingers as late as mid-May, and the hiking season doesn't begin in earnest till June. The resorts along the Black Sea coast start filling up in late June and stay packed until mid-August.
Events in Romania
Romania has a juicy calendar of folklore festivals. Numerous smaller ones remain unpublicised, preserving their authenticity but making them very difficult for the traveller to attend. The Whit Sunday Szekely Pilgrimage, the largest traditional Szekely folk and religious festival of the year, is held in Miercurea Ciuc. The Fundata Fair, a traditional folklore fair originally held for shepherds to meet their future wives, is at Fundata near Bran in June. July sees International Chamber Music Festival concerts in Brasov and Bran. In August is Medieval Days, a two week medieval arts, crafts and music festival in Sighisoara, and the Hora de la Prislop, a wild dancing festival on the Prislop Pass. The Sambra Oilor is a major pastoral festival to mark the sheep herds coming down from the mountains, held in and around Bran in September, and in December there's the De la Colind la Stea Christmas festival in Brasov.